Moderators: 220swift, Killer-B, MarvC, Sentryfe
The 50 is probably how SP's Dragon Slayer will sound and kick!
http://www.airgunartisans.com/AirgunVideos.htm
---
Marksman

Posts: 76
Joined: Fri Dec 16, 2005 12:04 pm
Location: Ontario, Canada
Wicked
Now I realy want one :wink:
Airguns are "Real Guns"

---
---
---
Killer-B Club

Posts: 5398
Joined: Fri Nov 10, 2006 5:24 am
Location: Easthampton Masssachusetts
Contact:
thats kinda cool. lol that guy almost got owned by an airgun
shoot straight
------------------
AA S410 XTRA FAC .22
Browning 800 Mag .22
Crosman 2289 Backpacker .22
Crosman T4 .177
---
---
I got here late, so if you've already posted details, just point to the link.
I've got a bit of a Frankenstock or Kissin Cousin gun in the owrks myself right now. It's and Air Arms STX 200 lefty.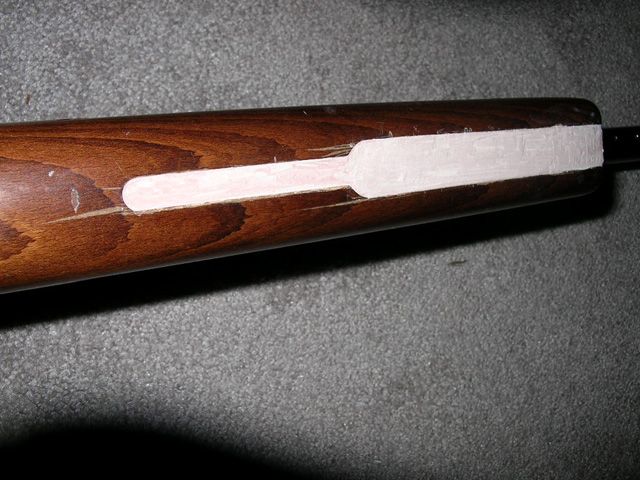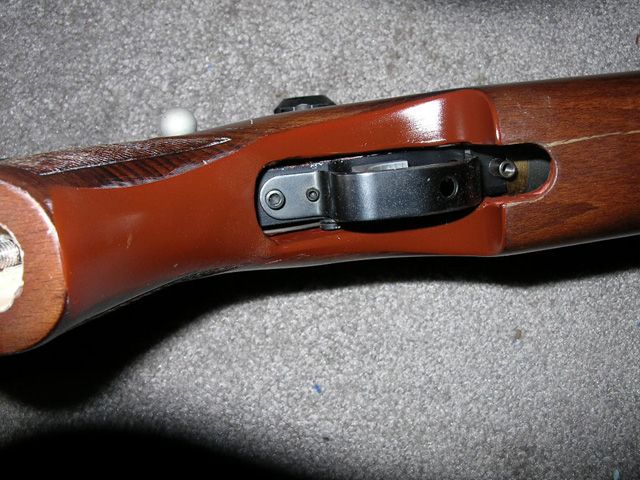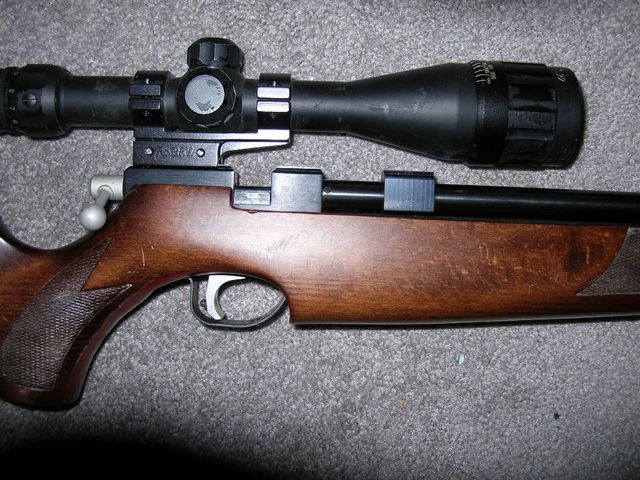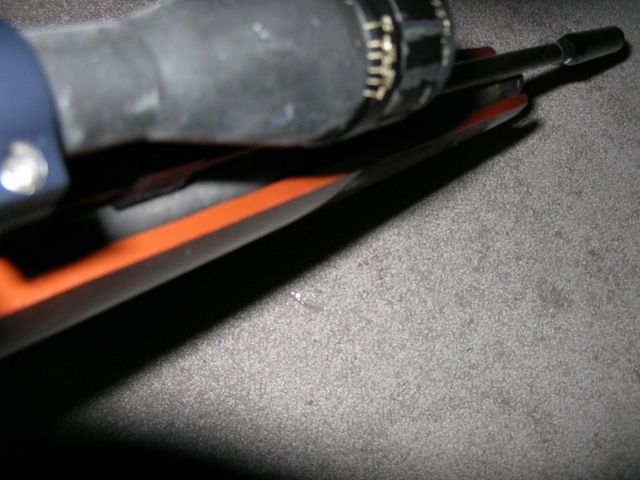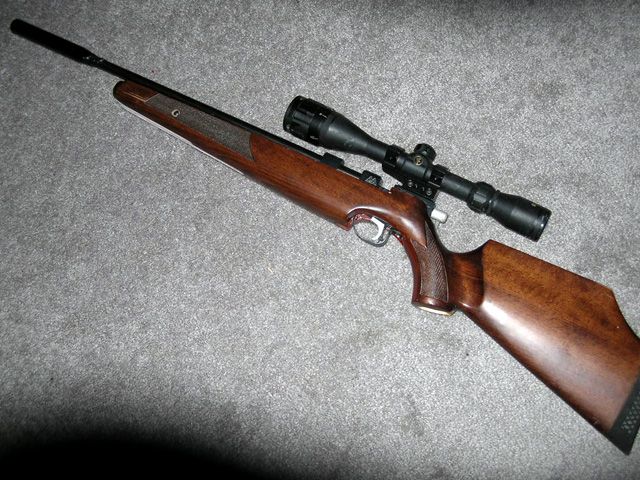 The front of the forend will be whacked off to allow access to the QC fitting on the end of the reservoir, and endcap will cover the asccess hole for the tang retaining screw, and the stock will be rough "stipled"(like the grip and forearms or the FWB 300 for example) and a swivel stud will be put in the forearm to allow for tight swlinging or bipod attachment.
---
The front of the forend will be whacked off to allow access to the QC fitting on the end of the reservoir, and endcap will cover the asccess hole for the tang retaining screw, and the stock will be rough "stipled"(like the grip and forearms or the FWB 300 for example) and a swivel stud will be put in the forearm to allow for tight swlinging or bipod attachment.[/quote]

What did they do to that poor gun? Can't wait to see it after you rescue her! 8)
---
---
---
---
Return to "Airgun Equipment Reviews"
Who is online
Users browsing this forum: No registered users and 0 guests