After spending a lot of time making wooden boxes for pellet traps I put my mind to thinking of a way to make one faster and easier. This trap is probably out there already, but new to me.
I have three sizes (5gal, 3 gal,1gal )made from household or jobsite buckets. All you have to do is cut a slot on two sides of the bucket opposite each other and then slide some cardboard through the 2 slots that you have made in the bucket. I have thin plywood pictured but you can use cardboard. The next thing is to find some scrap carpet or whatever and stuff it in the bucket.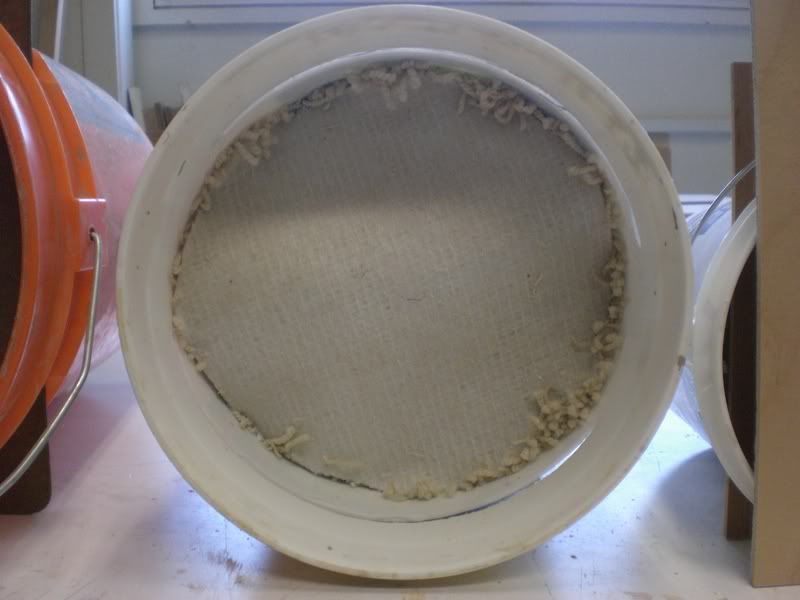 If you are the clip board type you can slide one of those in there and cut the center out of it and then tape on a target to the clip board. The clip board shown is not cut out.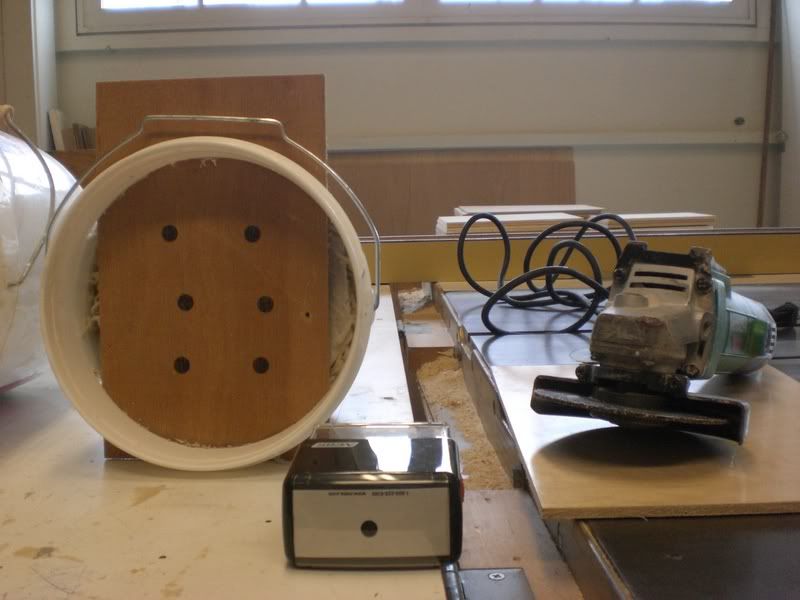 I used a grinder with a carberendum blade to make the cuts but you can use a circular saw ( be careful) if you do not have a grinder. You can also get a $2 to $3 carberendum blade for a circular saw. The carb blades are the safest way to cut. I also bought a special stamp that makes 5/16 dots but obviusly, you can use whatever you want. Try to make it for free, it is fun to look around the house and find things to use.
Some ideas for Buckets. Jobstites, dumpsters, paint stores, Painting companies. I get all my ply scrap and carpet from jobsites. Yes I have spent a boatload on guns but when it comes to pellet traps, I spend almost nothing.-------happy shooting.